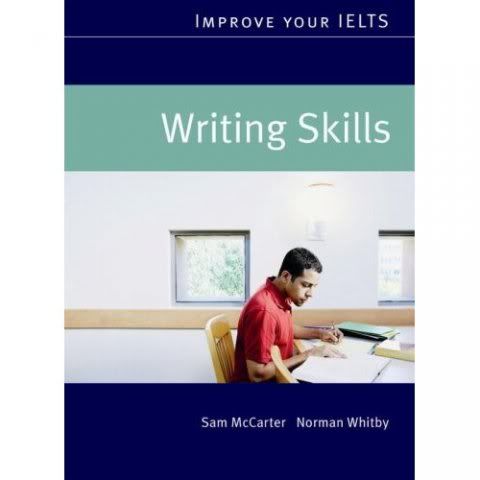 Improve your IELTS Writing Skills
Đây là bộ sách luyện Writing Skills trong series Improve your Ielts, các bạn có thể tham khảo thêm
Download Improve your IELTS Reading skills
Download Improve your IELTS – Speaking and Listening Skills
The Improve your IELTS Skills series are aimed at students between bands 4.5 and 7.5. The series has three preparation courses, Academic Reading, Academic Writing, and Listening and Speaking. The courses develop language, skills and test technique to help students achieve a higher IELTS score. The three books in the series may be used together as a complete course or may be used to target specific skills. Or they may be used separately to supplement other coursebooks.
Key Features
10 units in each book, each with corresponding topics
Ideal for self study as well as in class, with step-by-step guidance and a clear answer key
Techniques boxes throughout each book, reinforce key points on how to approach the various tasks in IELTS
140 minutes' listening and pronunciation practice on the audio CD with the Listening and Speaking book
Practice tests at the end of each unit
Download
Pass: ebooktienganh.com
IELTS LEADER - Cuốn sách bạn phải có khi luyện Ielts!!

Đây là bộ sách luyện IELTS đầy đủ và chi tiết với 6 bài thi mẫu chọn lọc với đầy đủ giải thích, đáp án chi tiết cho từng câu hỏi, kèm theo writing essay mẫu, speaking mẫu, cực kỳ chi tiết và dễ hiểu...
Nếu bạn thấy hay và muốn nhận được nhiều thông tin học tiếng anh bổ ích hàng ngày thì like fanpage để ủng hộ ebooktienganh.com phát triển bạn nhé :)
Những bài viết hay có thể bạn quan tâm
Bình luận của bạn
3 Bình luận