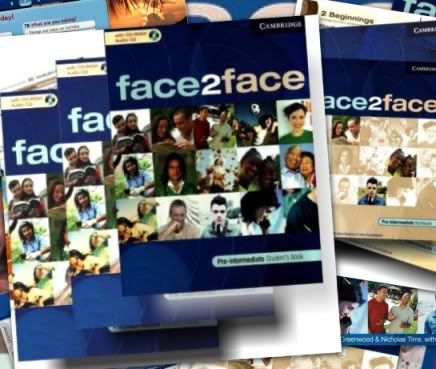 Face2Face Pre-intermediate
Student's Book | Workbook | Audio | CD-ROM



Face2Face is a general English course for students who want to learn how to communicate quickly and effectively in an English speaking environment. It combines the best in current EFL methodology with innovative new features designed to make learning and teaching easier.

There is a strong emphasis on speaking and listening throughout the course, and the practice activities in each lesson provide frequent opportunities for realistic, natural interaction. The course seeks to fully engage the students at every stage of the lesson, and its approach to new language draws on what students have already learned and encourages them to work out rules of grammar and usage themselves. We believe that face2face provides the right balance of topics, language and activities that students and teachers want from a course in today's world.
Chào bạn, bạn đang xem bài viết Face2Face Pre-intermediate, bạn chưa đăng nhập, hãy đăng nhập với chúng tôi ngay tại dây qua facebook! để có thể comment yêu cầu hoặc nhận thêm nhiều đặc quyền download sách khác!


Nếu bạn thấy hay và muốn nhận được nhiều thông tin học tiếng anh bổ ích hàng ngày thì like fanpage để ủng hộ ebooktienganh.com phát triển bạn nhé :)
Những bài viết hay có thể bạn quan tâm
Bình luận của bạn
0 Bình luận